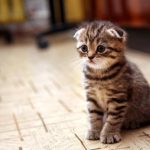 After years and years of setting New Year's Resolutions that never came to be, we have become weary of setting goals because those quiet (and sometimes not so quiet) voices in our head are saying, "Why bother, you won't achieve them anyway." People don't want to subject themselves to more disappointment and failure, so they don't set goals at all, or set them with an "escape clause".
Setting goals is a powerful strategy for success in any area of your life, but when you set your goals you must remember these five key components –
 Write them down,
Make them attainable,
Look at them every day and,
Visualize them becoming your reality, and
Take action and stay in action.
Don't be a scaredy-cat! You CAN achieve your goals if you remember these five things. Try it, and watch what happens.
[contact-form][contact-field label='Name' type='name' required='1'/][contact-field label='Email' type='email' required='1'/][contact-field label='Website' type='url'/][contact-field label='Comment' type='textarea' required='1'/][/contact-form]