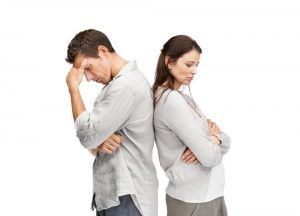 No one likes conflict. In fact, most of us dread it. And yet, no matter where you go and what you do, conflict is present.
Sometimes, you might be lucky enough to dodge conflict but there will be a time when you'll come face to face with that dreaded situation and you'll just have to deal with it.
You can't hide forever. When dealing with kids/stepkids, your spouse and yes, even the exes, there are ways you can communicate that will actually work.
If you're looking for some relief from arguments, of having to constantly walk on eggshells, or not feeling like you can say what's on your mind for fear of backlash then you need this special report I prepared just for you.
Download your "8 Steps from Conflict to Harmony" by filling the form below. You will have instant access.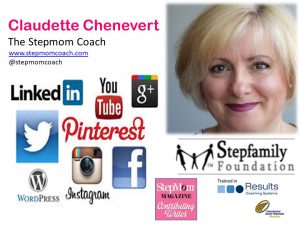 Claudette Chenevert, known as "The Stepmom Coach" provides advice, support and guidance to those women who are entering the "Instant Family" realm, feeling overwhelmed, misunderstood and isolated.
Claudette became a Master Certified Stepfamily Foundation Coach when she realized that too many women weren't getting enough help and support. In 1990, Claudette became a stepmom to two stepdaughters. She is also a mother to a grown son and grandmother of seven.
When she is not speaking to women's groups, or conducting many of her free webinars, she offers group and one-on-one coaching to women around the world. She is also a contributing writer for Stepmom Magazine. Claudette is an active participant on many Facebook groups and has her fan page at https://www.facebook.com/ClaudetteChenevert.StepmomCoach.