This is my journey in how I went from being a single mom,
to a stepmom, to becoming
The Stepmom Coach.
My Story
The dream begins…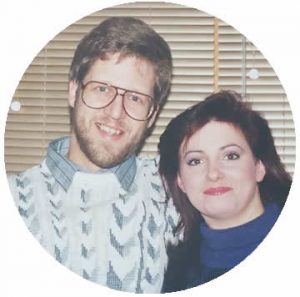 On Jan 31, 1990, I met a wonderful man with whom to share my journey through life. The one thing I had not spent time considering was the impact his two young daughters, aged 6 and 7, would have on our relationship. I felt they would be great sisters to my son, also 6 years old. I grew up adoring Julie Andrews in the Sound of Music and watching the Brady Bunch. It all seemed very simple. You get married, bring all the kids together and start singing Do Re Mi!!
But something wasn't right. Nothing was going according to the melody and everything was off key. What was I doing wrong?
And then, we were at war…
I had no control over my life or home. My husband and I became adversaries divided along the biological fault lines. There were no boundaries – I felt as if his kids and his family were more important than me. I lost my self-esteem, became frustrated and depressed. I hit rock bottom. My husband tried to help but I saw him as the problem not the solution.
I had become consumed with family battles and forgotten my own dreams and goals. When asked by a therapist what I'd do if I wasn't worried about the family, I realized I wanted to go back to school.
Gaining greater insight to help myself and you…
Setting aside my fear of failure and with support from my husband, I finally pursued my college education.
My entire perspective on my family life and my career changed completely. I gained a sense of independence and value. I discovered within me the desire to coach other families through their struggles as stepfamilies catapulting me into a positive role model for my own family.
Armed with my degree I joined professional coaching and stepfamily organizations and became a certified coach. My degree gave me insight into stepfamily dynamics and how I contributed to sabotaging our relationships. My coaching certification refined my listening skills allowing me to empathize with my family, even my ex-husband (or his ex-wife or both?). My experiences with other members in the stepfamily organizations opened my eyes to what other stepfamilies needed.
Bringing support, wisdom, and order to your life…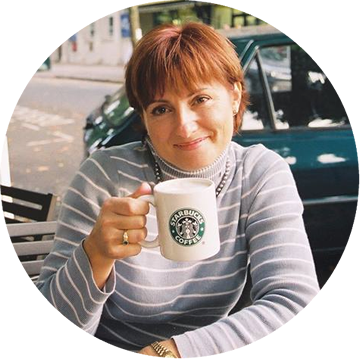 From my own experience and my training, I developed ways to create strong and healthy stepfamilies. I see so many stepmoms struggling with the same issues I did: trying to find their identity, no self-esteem, frustrated and seemingly forgotten. Evil stepmother doesn't have to be your role of identity. This program will help you understand the matrix of emotions going on behind the scenes in a stepfamily, analyze your own role and contributions as a stepmother, and create a new vision for your family.
It won't be easy. Individuals and families are changing all the time as we age and go through different kinds of life experiences. There are many ways to navigate this process and there are no guarantees of loving Hallmark type endings. But if you, like me, want to be the very best woman/mother/role model that you can be, then consider taking this journey with me. Those who have are glad they did and experienced a change in perspective and improved relationships even after a few consultation.
I will work with you to gently but firmly guide you through exercises to challenge your thinking and help you define not only your fears but also your values in a way that permeates who you are.
I have experienced many ups and downs through the years and will share my experiences with you as we work together. It has not been Disney-like, but real, hard, downright frustrating and exhilarating, sometimes it seems, all at once. My life did not become perfect and neither will yours, but it will become better.